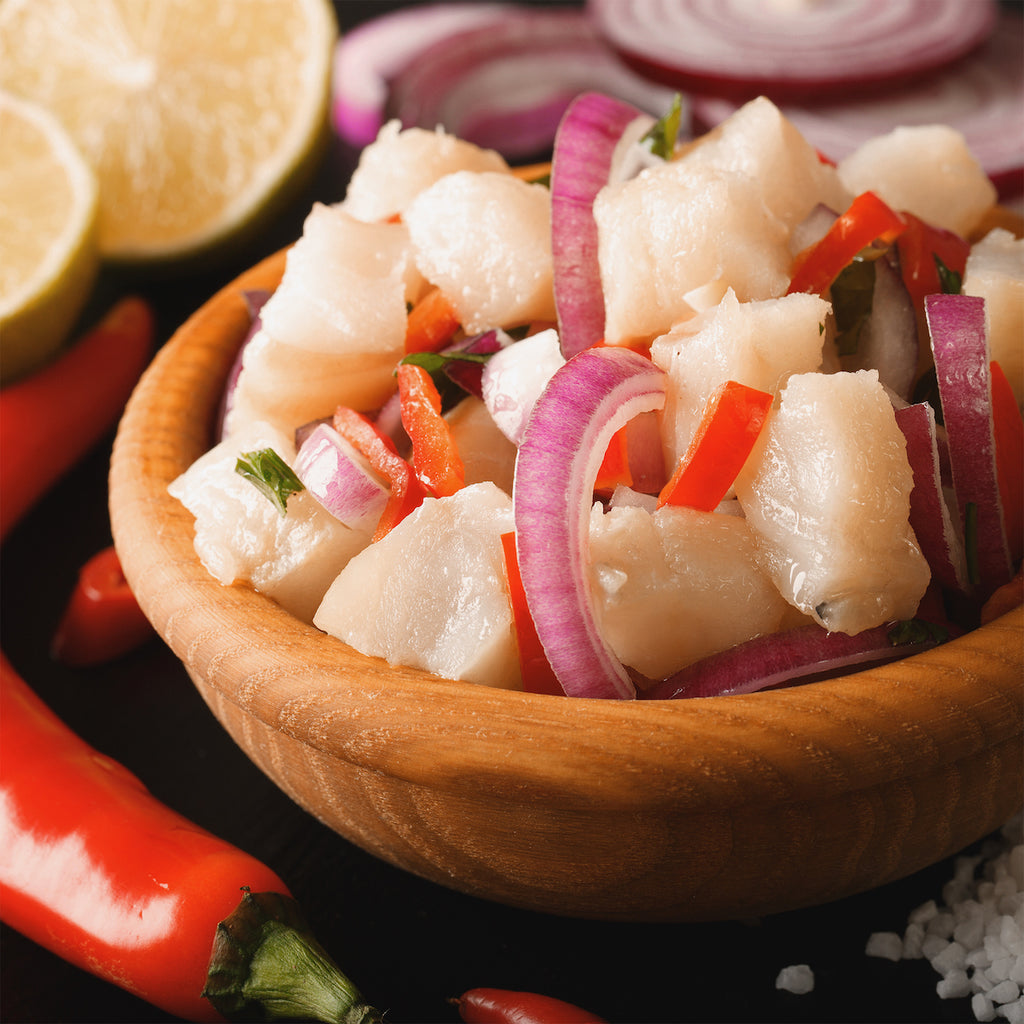 2lbs Opah, Diced
3lbs Limes, Juiced
10 Tomatoes, Diced
1 Brown Onion, Diced
1 Red Onion, Diced
2 Bunches of Cilantro, Chopped
5 Cucumbers, Diced
Pinch of Salt and Pepper
Chile Tepin, Crushed (for heat)

In a bowl add lime juice and your chopped onions and Opah. Put in refrigerator for 45 min. Remove bowl and add cilantro and tomato and mix. Then add salt, pepper and cucumbers last. (optional) Crush some dried chile tepin and sprinkle on top or mix in to ceviche for heat.